Services Offered
Pre-Design
Project Programming
Concept Ideation
Site Evaluation &amp Research
Site Survey
Design
Schematic Design
Design Development
Construction Documents
Presentation Renderings
Administration
Design Administration
Fabrication Coordination
Project Permitting
Construction Administration
---
From the Macro to the Micro
IKMueller Architecture &amp Studio was founded on the idea of creating a singular identity for a multidisciplinary design approach. Design should be considered at the macro and micro levels – physically, emotionally and socially – and no two challenges are the same, creating an endless opportunity for creative solutions.
This design approach has been applied to projects ranging from the built environment, to furniture, products and sculpture. With our founder's experience working in both Architecture and Industrial Design, we are able to approach each project with a full understanding of the larger architectural space, with an eye to the smallest details that elevate and surprise.
A deep understanding of materials, fabrication, and construction allow our designs to push common boundaries, our discourse to be well informed, and our deliverables to provide solutions.
IKMueller Architecture offers full design services from concept ideation to project completion, while providing the necessary oversight for all phases, including construction and fabrication. IKMueller Studio is the outlet to produce bespoke objects & furniture and custom art installations.
Our Projects Range From:
Residential – stand-alone and condo/townhouses
F&ampB – restaurants, cafes, & bars, of all scales, bespoke, and multiple locations
Hospitality – music venues, clubs, and hotels
Commercial – office spaces, retail, commercial kitchens, &amp institutional
---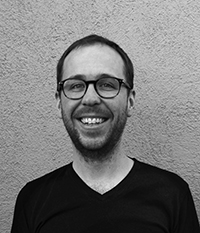 IKMueller Architecture & Studio is lead by Principal, Ian Mueller. He brings a cumulative 20 years of design experience, 15 of which have been in NYC architecture. He is a NY State licensed architect. Project locations have ranged from NYC, Upstate NY, Las Vegas, London, Egypt, & Paris.
His design aesthetic was influenced by a youth living in the polar opposites of the Arizona desert and the Rhode Island beaches. His education of a BFA in Industrial Design from the Rhode Island School of Design and M.Arch from Parsons, The New School for Design laid the foundation for this multidisciplinary macro to the micro design approach.
He has had the fortune of working for the award winning firms of Desai Chia Architecture, Hecho Inc., Olafur Thordarson, &amp Joseph Pagac Architect. He has designed products for companies such as Williams-Sonoma, Crate & Barrel, and Samsonite.