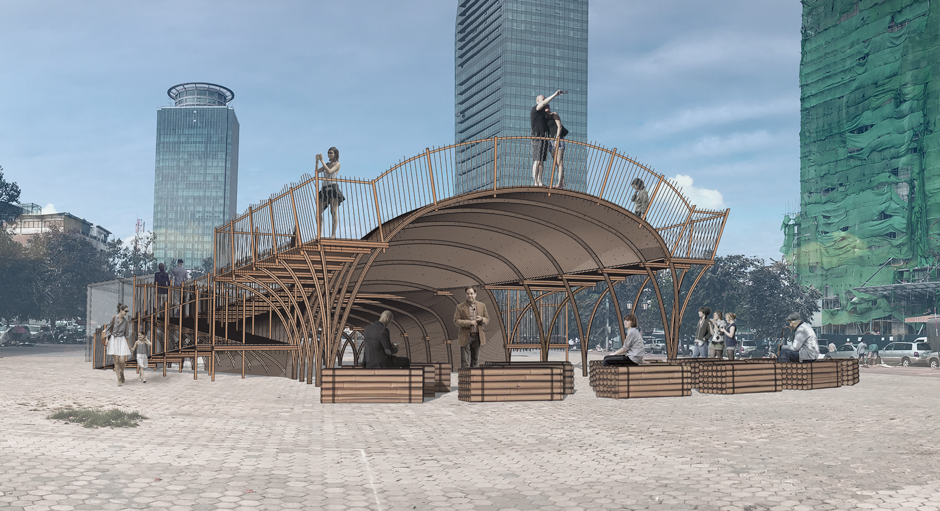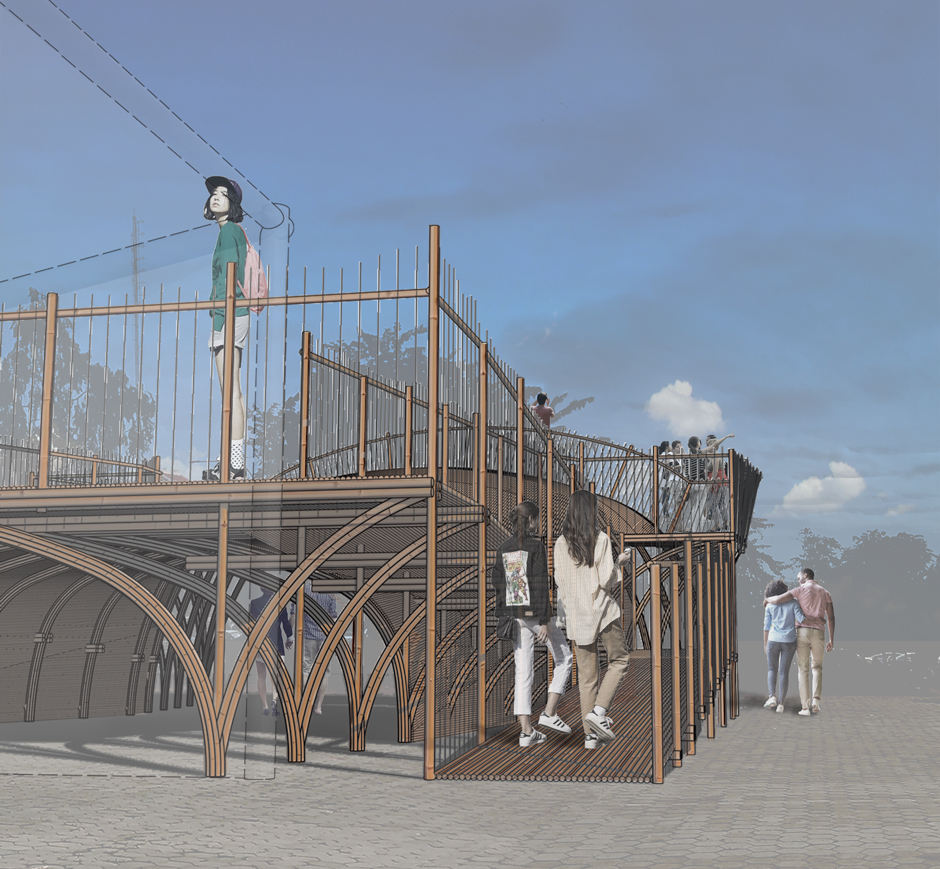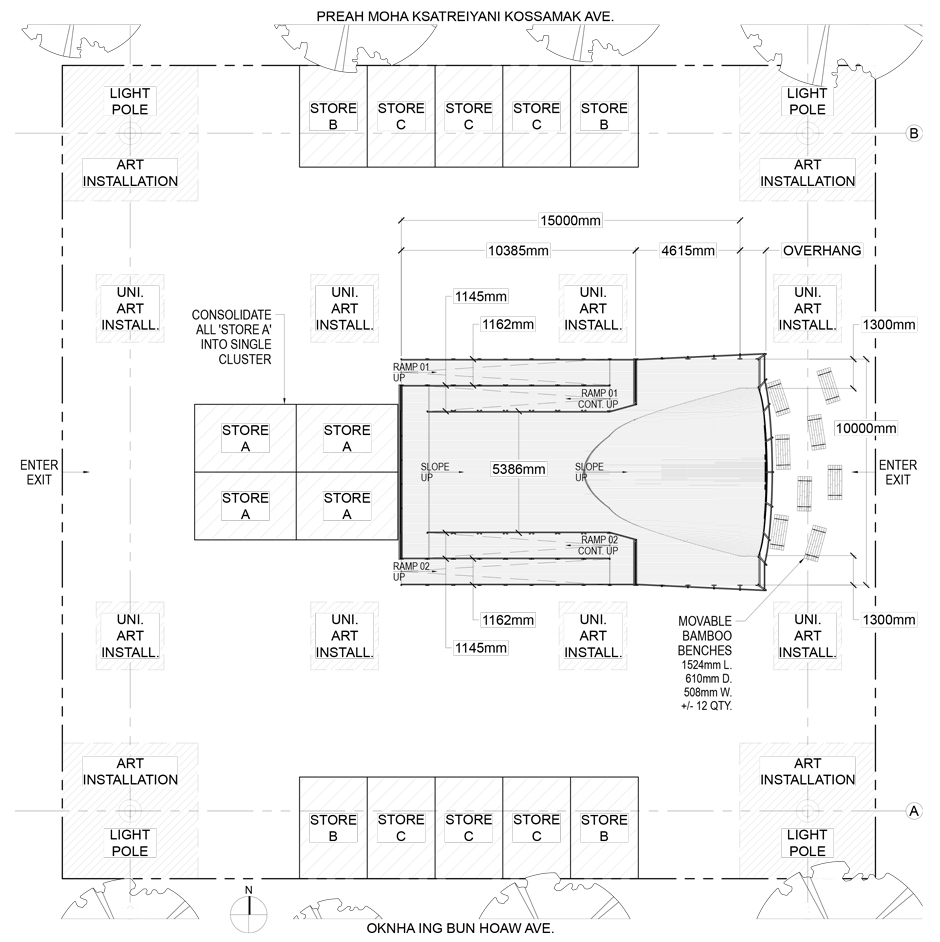 CAMBOO Festival Pavilion
Category: Competition
Square Feet: 1,615
Location: Phnom Penh Cambodia
Visitors interact with the pavilion by ascending either of the two ramps to the roof for a panoramic view of Democracy Square and an Eastern view towards the Tonlé Sap River.

This versatile gathering place serves as cover for hosting events and an amphitheater for talks, presentations, or performances. Loose benches can be rearranged in a number of orientations for endless uses.

The structural approach for the pavilion draws inspiration from the strength of bamboo through repetition. Curving and bundling the bamboo allows for a strong but expressive form.

The pavilion serves as a focal point for the festival and a bridge to the sky through the physical height, but also through the movement and activity created by visitors occupying the roof.